This list focuses on agents who represent Picture Books, Middle Grade and/or Young Adult books, though many of them represent Adult works as well. It is by no means a comprehensive list, but I hope it will help those who are looking for opportunities to meet agents and hear from them in person about what they would like to acquire and what they look for in a manuscript. I update the conference pages almost daily as organizations or agents announce their conference information.
Many of the conferences listed here are brought to you by The Society of Children's Book Writers and Illustrators (SCBWI). In the list below, if clicking a SCBWI event takes you to the SCBWI homepage, look at the dates on the Event Calendar and click the event you'd like to see.
I welcome updates and corrections! Please send me a note through my Contact page. Follow my tweets for more writing workshop info.
Hover over the images on the right to see which agent/agency represented that book.
2014 Writers' Conferences
December 5-7: Big Sur Writing Workshop, Big Sur, CA
Andrea Brown—Andrea Brown Literary Agency
Caryn Wiseman—Andrea Brown Literary Agency
Jennifer Rofé—Andrea Brown Literary Agency
Jennifer Laughran—Andrea Brown Literary Agency
Lara Perkins—Andrea Brown Literary Agency
2015 Writers' Conferences
January 16-18: The Hero's Journey to Children's Publishing, Miami, FL
Linda Epstein—Jennifer DeChiara Literary
Ginger Clark—Curtis Brown
Heather Alexander—Pippin Properties
January 17-25: Writers in Paradise conference, St. Petersburg, FL
Bill Contardi—Brandt & Hochman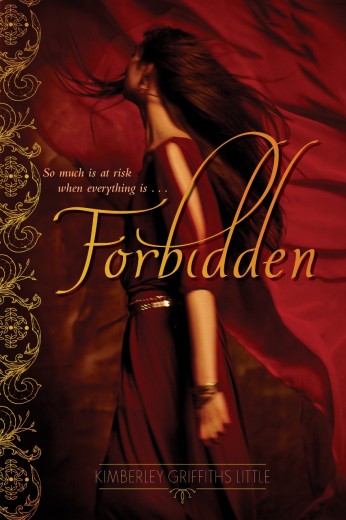 January 23-25: San Diego State University Writers' Conference, San Diego, CA
Amy Boggs—Donald Maass Literary Agency
Annie Bomke—Annie Bomke Literary Agency
Alison Fargis—Stonesong
Jessica Faust—BookEnds Literary Agency
Thao Le—Sandra Dijkstra Literary Agency
Kevan Lyon—Marsal Lyon Literary Agency
Jim McCarthy—Dystel & Goderich Literary
Angela Rinaldi—Angela Rinaldi Literary
Brooks Sherman—The Bent Agency

Caryn Wiseman—Andrea Brown Literary Agency
Sarah Younger—Nancy Yost Literary Agency
January 30-February 1: SCBWI International Conference, New York, NY
Jennifer Laughran—Andrea Brown Literary Agency
Barry Goldblatt—Barry Goldblatt Literary LLC
Tina Wexler—International Creative Management
February 6-8: Love is Murder, Chicago, IL

Marcy Posner—Folio Literary Management
February 12-15: San Francisco Writers Conference, San Francisco , CA

Irene Goodman—Irene Goodman Literary Agency
Natasha Kern—Natasha Kern Literary Agency Inc.
Laurie McLean—Fuse Literary
Andy Ross—Andy Ross Literary Agency
Gordon Warnock—Fuse Literary
Carlie Webber—CK Webber Associates 
February 13-16: Southern California Writers' Conference, San Diego, CA
TBA
February 19-21: American Night Writers Association Conference, Mesa, AZ
Closed Facebook Group; Join for info.
February 19-21: Desert Nights and Rising Stars Conference, Tempe, AZ

Erin Murphy—Erin Murphy Literary Agency
Michael Bourret—Dystel & Goderich Literary Management
February 26-March 1: Sleuthfest, Deerfield Beach, FL

Kristyn Keene—International Creative Management
Margaret Riley King—William Morris Agency
March 6-7: North Louisana RWA Written In The Stars Conference, Bossier City, LA
TBA


March 6-8: SCBWI Golden Gate Conference, San Fransisco, CA

Laurie McLean—Fuse Literary
Jodell Sadler—Sadler Children's Literary
March 6-8: Big Sur Writing Workshop Big Sur, CA
Agents of the Andrea Brown Literary Agency
March 7-8: SCBWI Austin Working Writer and Illustrator Conference, Austin, TX

Jill Grinberg—Jill Grinberg Literary Management
Victoria Wells Arms—Wells Arms Literary
March 20-21: SCBWI Indiana Annual Conference, Spencer, IN
TBA
March 21-22: Create Something Magical Conference, Iselin, NJ

Marisa Corvisiero—Corvisiero Agency
Emily Keyes—Foreword Literary Agency

Emmanuelle Morgen—Stonesong Literary Agency
Alex Slater—Trident Media Group
March 27-29: California Dreamin' Conference, Brea, CA

Laura Bradford—Bradford Literary Agency
Lucienne Diver—The Knight Agency
Courtney Miller-Callihan—Sanford J. Greenburger Associates
March 27-28: Northern Colorado Writers Conference, Fort Collins, CO
TBA
March 28-29: Spring from the Bay to the Mountains, Buckeystown, MD

TBA
March 27-31: The Mount Hermon Christian Writer's Conference, Mount Hermon, CA
TBA
April 17–19: WWA SCBWI Spring Conference, Redmond, WA
TBA
April 18-19: SCBWI Houston Conference, Houston, TX
TBA
April 23-25: Las Vegas Writers Conference, Las Vegas, NV

Pam van Hylckama Vlieg—D4EO Literary Agency
Siobhan McBride—Serendipity Literary Agency
Caitlen Rubino-Bradway—LKG Agency
April 24-25: Ontario Writers Conference, Ajax, Ontario, Canada.
TBA
April 24-25: Orange County Christian Writes Conference, Santa Ana, CA

Terry Burns—Hartline Literary Agency
April 24-26: New England SCBWI Conference, Springfield, MA
TBA
April 24-26: Pikes Peak Writers' Conference, Colorado Springs, CO

Sandy Lu—L. Perkins Agency
Mary Sue Seymour—The Seymour Agency
Andrea Somberg—Harvey Klinger Inc.
April 24-25: Houston Writers Guild Conference, Houston, TX
TBA
June 6-7: California Crime Writers' Conference, Culver City, CA
TBA
June 7-12: Santa Barbara Writers' Conference, Santa Barbara, CA
TBA
July 12-19: Taos Summer Writers' Conference, Taos, NM
TBA
October 2-4: Write on the Sound Writers Conference, Edmonds, WA
TBA in May