This list focuses on agents who represent Picture Books, Middle Grade and/or Young Adult books, though many of them represent Adult works as well. It is by no means a comprehensive list, but I hope it will help those who are looking for opportunities to meet agents and hear from them in person about what they would like to acquire and what they look for in a manuscript. I update the conference pages almost daily as organizations or agents announce their conference information. The only conferences listed that are outside the United States and Canada are by The Society of Children's Book Writers and Illustrators (SCBWI).
I welcome updates and corrections! Please send me a note through my Contact page. Follow my tweets for more writing workshop info.
Hover over the images on the right to see which agent/agency represented that recent/upcoming book.
2015 Writers' Conferences
April 24-26: SCBWI Iowa Conference, Davenport, IA
Jodell Sadler—Sadler Children's Literary
April 23-25: Las Vegas Writers Conference, Las Vegas, NV
Pam van Hylckama Vlieg—D4EO Literary Agency
Siobhan McBride—Serendipity Literary Agency
Caitlen Rubino-Bradway—LKG Agency
April 24-25: Ontario Writers Conference, Ajax, Ontario, Canada

Olga Filina—The Rights Factory
Ali MacDonald—The Rights Factory
April 24-25: Orange County Christian Writes Conference, Santa Ana, CA
Terry Burns—Hartline Literary Agency
April 24-26: NESCBWI Spring Conference, Springfield MA
Jill Corcoran—Jill Corcoran Literary Agency
Kaylee Davis—Dee Mura Literary Agency
Linda Epstein—Jennifer De Chiara Literary Agency

Elena Giovinazzo—Pippin Properties
Jennifer Laughran—Andrea Brown Literary Agency
Lauren E. MacLeod—The Strothman Agency
Ammi-Joan Paquette—Erin Murphy Literary Agency
Rebecca Podos—Rees Literary Agency
Kathleen Rushall—Marsal Lyon Literary Agency
Brooks Sherman—The Bent Agency
April 24-26: Pikes Peak Writers' Conference, Colorado Springs, CO

Sandy Lu—L. Perkins Agency
Mary Sue Seymour—The Seymour Agency
Andrea Somberg—Harvey Klinger Inc.
April 24-26: Wisconsin RWA Write Touch Conference, Milwauke, WI
Sara Megibow—Nelson Literary Agency
Nicole Resciniti—The Seymour Agency
Jessica Sinsheimer—Sarah Jane Freymann Literary Agency
April 24-26: Tallahassee Writers Conference, Tallahassee, FL

Laura Zats—Red Sofa Literary
April 25: Books Alive/Washington Writers Conference, Bethesda, MD
Emily Keyes—Fuse Literary
Elizabeth Kaplan—Elizabeth Kaplan Literary Agency
Jessica Regel—Foundry Media
Gina Maccoby—Gina Maccoby Literary Agency
Cara Mannion—Harold Ober Associates
Claire Anderson-Wheeler—Regal Hoffman & Associates
Victoria Lowes—The Bent Agency

Beth Phelan—The Bent Agency
Kirsten Carleton—Waxman Leavell Agency
May 2: SCBWI Spring Spirit Conference, Citrus Heights, CA
Kathleen Rushall—Marsal Lyon Literary Agency
Jodell Sadler—Sadler Children's Literary
Christa Heschke—McIntosh and Otis, Inc.
May 3–10: Writing the Unreal: The Whole Novel Workshop in Fantasy & Speculative Fiction, Honesdale, PA

Tina Wexler—ICM Partners
May 8: Shining the Light on Romance Luncheon, Long Island, NY
Melissa Edwards—The Aaron M. Priest Literary Agency
Samantha Bremekamp—Corvisiero Agency
Marisa Corvisiero—Corvisiero Agency
Rebecca Strauss—DeFiore & Company, LLC
Kate McKean—Howard Morhaim Literary Agency, Inc.
Kathy Green—Kathryn Green Literary Agency, LLC
Leon Husock—L. Perkins Agency

Elizabeth Copps—Maria Carvainis Agency, Inc.
Shira Hoffman—McIntosh and Otis
Eric Ruben—Ruben Law
May 8-9: Atlanta Writers Conference, Atlanta GA
Rachel Ekstrom—Irene Goodman Literary Agency
Andy Ross—Andy Ross Literary Agency
May 9: An Agent's Perspective, San Diego, CA
Laura Perkins—Andrea Brown Literary
May 12-17: Romantic Times Booklovers Convention, Dallas TX
Agent—Three Seas Literary Agency
Molly Jaffa—Folio Literary
Louise Fury—The Bent Agency
Kim Lionetti—BookEnds, LLC
Nicole Resciniti—The Seymour Literary Agency
May 13-16: Colorado Christian Writers Conference, Estes Park, CO

Terry Burns—Hartline Literary Agency
Erin Buterbaugh—MacGregor Literary
Blythe Daniel—The Blythe Daniel Agency, Inc.
Ruth Samsel—William K. Jensen Literary Agency
May 15: Milwaukee Writing Workshop, Milwaukee, IL
Jennie Goloboy—Red Sofa Literary
Laura Crockett—Triada US Literary
Jodell Sadler—Sadler Children's Literary
Dawn Frederick—Red Sofa Literary

May 15-16: LDStorymakers Conference, Provo, UT
Mark Gottlieb—Trident Media Group
Victoria Marini—Gelfman Schneider/ICM Partners
Jennifer Rofe—Andrea Brown Literary
Suzie Townsend—New Leaf Literary
May 16: Chicago Writing Workshop, Chicago, IL
Marcy Posner—Folio Literary
Laura Crockett—Triada US Literary
Jennifer Mattson—Andrea Brown Literary

Jen Karsbeak—Fuse Literary
Tina Schwartz—The Purcell Agency
Jodell Sadler—Sadler Children's Literary
Jennifer Flannery—Flannery Literary
May 22-24: Big Sur of the Rockies, Boulder, CO
Andrea Brown—Andrea Brown Literary Agency
May 27-29: Book Expo America, New York, NY
Emily Keyes—Fuse Literary
June 5-6: Southern Christian Writers Conference, Tuscaloosa, AL
Sally Apokedak—Leslie H. Stobbe Literary Agency
Karen Moore—Literary Management Group
June 6: First Pages, Long Island, NY

Kate McKean—Howard Morhaim Literary Agency
SCBWI Members Only
June 7-12: Santa Barbara Writers' Conference, Santa Barbara, CA
Paul Fedorko—N.S. Bienstock, Inc.
Toni Lopopolo—Toni Lopopolo Literary Management
Jennifer Rofé—Andrea Brown Literary Agency

June 11-14: Manuscript Boot Camp, Point Reyes Station, CA
Gordon Warnock—Fuse Literary
June 12-14: 21st Century Children's Nonfiction Conference, Riverdale, NY
Mark Gottlieb—Trident Media Group
June 12-16: Kachemak Bay Writers' Conference, Lands End Resort, Homer, AK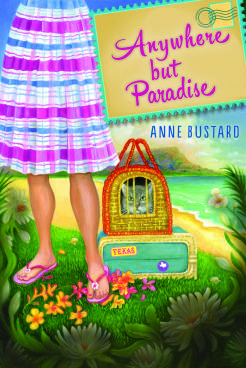 Andy Ross—Andy Ross Literary Agency
June 13: NJ SCBWI Conference, Plainsboro NJ
Marietta Zacker—Nancy Gallt Literary Agency
Alexander Slater—Trident Media Group
Rachel Orr—Prospect Agency
McCarthy, Sean—Sean McCarthy Literary Agency
Alexandra Penfold—Upstart Crow Literary
Marie Lamba—Jennifer De Chiara Literary Agency
John Cusick—Greenhouse Literary
Erzsi Deak—Hen & Ink Literary Studio

Liza Fleissig—Liza Royce Agency, LLC
Linda Camacho—Prospect Agency
Heather Alexander—Pippin Properties
Samantha Bremekamp—Corvisiero Agency
June 15-19: Writing & Illustrating for Young Readers, Sandy, UT
Brooks Sherman—The Bent Agency
June 18-21: Book Passage Children's Writers' & Illustrators' Conference, Corte Madera, CA

TBA
June 25-30: ALA Conference, SanFrancisco, CA
Gordon Warnock—Fuse Literary
Agent—Sandra Dijkstra Literary Agency
June 26-28: Historical Novel Society Conference, Denver CO
Irene Goodman—Irene Goodman Literary Agency
Shannon Hassan—Marsal Lyon Literary Agency
Kevan Lyon—Marsal Lyon Literary Agency

Emmanuel Morgen—Stonesong
Nephele Tempest—The Knight Agency
June 26-28: Writers' League of Texas Agents & Editors Conference, Austin, TX
Emily Forland—Brandt & Hochman Literary Agents, Inc.
Kirby Kim—Janklow & Nesbit Associates
June 26-28: The Big Story Writers Conference, Los Angeles, CA

Jennifer Azantian—Azantian Literary Agency
Steve Hutson—WordWise Media Services
Toni Lopopolo—Toni Lopopolo Literary Agency
Andy Ross—Andy Ross Literary Agency
July 7-11: Thrillerfest, New York, NY
Liza Fleissig—Liza Royce Agency, LLC
Renee C. Fountain—Gandolfo Helin Literary Management
Louise Fury—The Bent Agency
Eric Myers—The Spieler Agency

Sarah Nagel—Writers House
Jeff Ourvan—The Jennifer Lyons Literary Agency
Alec Shane—Writers House
Erica Spellman Silverman—Trident Media Group
Jessica Sinsheimer—Sarah Jane Freymann Agency
Alexander Slater—Trident Media Group
Uwe Stender—TriadaUS Literary Agency
Saba Sulaiman—Talcott Notch Literary Services
July 11-12: Book Passage: Young Adult & Middle Grade Intensive Writing Weekend, Corte Madera, CA

Minju Chang—Book-Stop Literary Agency
Deborah Warren—East/West Literary Agency
July 16-20: PNWA Writers' Conference, Seattle, WA
Gordon Warnock—Fuse Literary
Ayanna Coleman—Quill Shift Literary Agency
Shannon Hassan—Marsal Lyon Literary Agency
Rachel Letofsky—The Cooke Agency
Mary C. Moore—Kimberley Cameron & Associates

Monica Odom—Liza Dawson Associates Literary Agency
Carly Watters—P.S. Literary
Roseanne Wells—The Jennifer De Chiara Literary Agency
Katie Zaun—Emma Sweeney Agency
July 22–25: RWA Conference, New York, NY
TBA
July 23-25: Midwest Writers Workshop, Muncie, IN

Christa Heschke—McIntosh and Otis, Inc.
Alec Shane—Writers House
Brooks Sherman—The Bent Agency
July 24-26: DFW Writers' Conference, Dallas, TX

Dawn Frederick—Red Sofa Literary
Shannon Hassan—Marsal Lyon Literary
Thao Le—Sandra Dijkstra Literary
Lana Popovic—Chalberg & Sussman Literary Agency
Christopher Rhodes—James Fitzgerald Agency
Alice Speilburg—Speilburg Literary Agency 
Uwe Stender—TriadaUS Literary
Carly Watters—P.S. Literary Agency
July 31-August 2: Writers' Digest Conference, New York, NY

Marisa Corvisiero—Corvisiero Agency
Kimberly Brower—Rebecca Friedman Literary Agency
Linda Camacho—Prospect Agency
Kaylee Davis—Dee Mura Literary Agency
Linda Epstein—Jennifer De Chiara Literary Agency
Marisa A. Corvisiero—Corvisiero Literary Agency
Melissa L. Edwards—The Aaron M. Priest Literary Agency
Diana Finch—Diana Finch Literary Agency
Heather Flaherty—The Bent Agency
Beth Phelan—The Bent Agency
Erin Harris—Folio Literary Management

Steve Kasdin—Curtis Brown
Catherine Luttinger—Darhansoff & Verrill
Cara Mannion—Harold Ober Associates
Kate McKean—Howard Morhaim Literary Agency, Inc.
Paula Munier—Talcott Notch Literary Services
Sarah Nagel—Writers House
Alec Shane—Writers House
Stacy Testa—Writers House
Kimiko Nakamura—Dee Mura Literary Agency
Gina Panettieri—Talcott Notch Literary Services

Rebecca Podos—Rees Literary Agency
Lana Popovic—Chalberg & Sussman
Adriann Ranta—Wolf Literary Services
Eric Ruben—The Ruben Agency
Jessica Sinsheimer—Sarah Jane Freymann Agency
Roseanne Wells—Jennifer De Chiara Literary Agency
July 31-August 3: SCBWI International Conference, Los Angeles, CA

Jenny Bent—The Bent Agency

Brenda Bowen—Greenburger Associates
Barry Goldblatt—Barry Goldblatt Literary
Kristin Nelson—Nelson Literary Agency, LLC
Alex Penfold—Upstart Crow Literary
Stephen Fraser—Jennifer De Chiara Literary Agency
Jamie Weiss Chilton—Andrea Brown Literary Agency
Jennifer Rofé—Andrea Brown Literary Agency
Dilys Evans—Dilys Evans Fine Illustration LLC

Natalie Lakosil—Bradford Literary Agency
Steven Malk—Writers House
Jodi Reamer—Writers House
Kathleen Rushall—Marsal Lyon Literary Agency
August 6-8: Mendocino Coast Writers' Conference, Mendocino, CA
Gordon Warnock—Fuse Literary
August 7-9: Hippocamp Creative Nonfiction Conference, Lancaster PA

Mackenzie Brady—New Leaf Literary & Media
August 7-9: Willamette Writers Conference, Portland, OR

Annie Bomke—Annie Bomke Literary Agency
Lucy Carson—The Friedrich Agency
Ayanna Coleman—Quill Shift Literary Agency
Allison Devereux—Wolf Literary Services, LLC
Susan Finesman—Fine Literary Management

Genevieve Gagne-Hawes—Writers House
Saritza Hernández—Corvisiero Literary Agency
Marie Lamba—The Jennifer De Chiara Literary Agency
Katie Reed—Andrea Hurst Agency
Angela Rinaldi—Rinaldi Literary Agency
Susan Schulman—Susan Schulman Literary Agency

Gordon Warnock—Fuse Literary
August 15: Unicorn Writers Conference, Purchase, NY

Emily Keyes—Fuse Literary
Elizabeth Copps—Maria Carvainis Agency, Inc.
Allison Devereux—Wolf Literary Services, LLC
Rachael Dugas—Talcott Notch Literary Services
Rachel Eckstrom—Irene Goodman Literary Agency
Jacqueline Flynn—Joelle Delbourgo Associates, Inc.
Stephen Fraser—The Jennifer De Chiara Literary Agency
Hannah Bowman Gordon—Foundry Literary + Media

Christina Hogrebe—Jane Rotrosen Agency
Carrie Howland—Donadio & Olson, Inc.
Andy Kifer—The Gernert Company
Katie Kotchman—Don Congdon Associates, Inc.
Gina Maccoby—Maccoby Literary Agency
Gina Panettieri—Talcott Notch Literary Services, LLC
Saba Sulaiman—Talcott Notch Literary Services, LLC
Laura Blake Peterson—Curtis Brown LTD
Jessica Regel—Foundry Literary + Media
John Rudolph—Dystel & Goderich Literary Management

Eddie Schneider—JABberwocky Literary Agency, Inc.
Sarah E. Younger—Nancy Yost Literary Agency
September 11-15: Rocky Mountain Fiction Writers, Westminster, CO

Danielle Burby—Hannigan Salky Getzler Agency
Carrie Howland—Donadio and Olson, Inc.
Emily Keyes—Fuse Literary
Melissa Jeglinski—The Knight Agency
September 18-20: SCBWI MidSouth Fall Conference, Franklin, TN
TBA
September 25-26: Ridgefield Writers Conference, Ridgefield, CT

Emily Keyes—Fuse Literary
Jessica Negron—Talcott Notch Literary Services
Diana Finch—Diana Finch Literary Agency
October 2-4: Write on the Sound Writers Conference, Edmonds, WA
TBA in May
October 2-4: SCBWI Fall Fusion Conference, Reno, NV
Gordon Warnock—Fuse Literary
More TBA
October 8-11: New York Comic Con, New York, NY
Emily Keyes—Fuse Literary
More TBA
October 9-11: WordWave, South Lake Tahoe, CA
Gordon Warnock—Fuse Literary
More TBA
October 10: SCBWI Oklahoma Fall Conference, OK
TBA
October 15-18, Florida Writers' Association, Altamonte Springs, FL
TBA
October 16-17: SCBWI Southern Breeze: Writing and Illustrating for Kids Conference, Birmingham, AL
Rubin Pfeffer—Agent, Rubin Pfeffer Content
More TBA
October 23-25: Surrey International Writers' Conference, Surrey, BC, Canada
TBA
November 6-8:New England Crime Bake, Dedham, MA
TBA
November 14: Bayou Writers' Conference, Lake Charles, LA
Gordon Warnock—Fuse Literary
Info TBA