This list focuses on agents who represent Picture Books, Middle Grade and/or Young Adult books, though many of them represent Adult works as well. I hope it will help those who are looking for opportunities to meet agents and hear from them in person about what they would like to acquire and what they look for in a manuscript. I update the conference pages almost daily as information is announced. The only conferences listed that are outside the United States and Canada are by The Society of Children's Book Writers and Illustrators (SCBWI).
I welcome updates and corrections! Please send me a note through my Contact page. Follow my tweets for more conference info.
Hover over the images on the right to see which agent/agency represented that recent/upcoming book.

2015 Writers' Conferences
JULY 31-AUGUST 2: WRITERS' DIGEST CONFERENCE, NEW YORK, NY
Marisa Corvisiero—Corvisiero Agency
Kimberly Brower—Rebecca Friedman Literary Agency
Linda Camacho—Prospect Agency

Kaylee Davis—Dee Mura Literary Agency
Linda Epstein—Jennifer De Chiara Literary Agency
Marisa A. Corvisiero—Corvisiero Literary Agency
Melissa L. Edwards—The Aaron M. Priest Literary Agency
Diana Finch—Diana Finch Literary Agency
Heather Flaherty—The Bent Agency
Beth Phelan—The Bent Agency
Erin Harris—Folio Literary Management
Steve Kasdin—Curtis Brown

Catherine Luttinger—Darhansoff & Verrill
Cara Mannion—Harold Ober Associates
Kate McKean—Howard Morhaim Literary Agency, Inc.
Paula Munier—Talcott Notch Literary Services
Sarah Nagel—Writers House
Alec Shane—Writers House
Stacy Testa—Writers House
Kimiko Nakamura—Dee Mura Literary Agency
Gina Panettieri—Talcott Notch Literary Services

Rebecca Podos—Rees Literary Agency
Lana Popovic—Chalberg & Sussman
Adriann Ranta—Wolf Literary Services
Eric Ruben—The Ruben Agency
Jessica Sinsheimer—Sarah Jane Freymann Agency
Roseanne Wells—Jennifer De Chiara Literary Agency
JULY 31-AUGUST 3: SCBWI INTERNATIONAL CONFERENCE, LOS ANGELES, CA
Jenny Bent—The Bent Agency

Brenda Bowen—Greenburger Associates
Barry Goldblatt—Barry Goldblatt Literary
Kristin Nelson—Nelson Literary Agency, LLC
Alex Penfold—Upstart Crow Literary
Stephen Fraser—Jennifer De Chiara Literary Agency
Jamie Weiss Chilton—Andrea Brown Literary Agency
Jennifer Rofé—Andrea Brown Literary Agency
Dilys Evans—Dilys Evans Fine Illustration LLC
Natalie Lakosil—Bradford Literary Agency

Steven Malk—Writers House
Jodi Reamer—Writers House
Kathleen Rushall—Marsal Lyon Literary Agency
AUGUST 6-8: MENDOCINO COAST WRITERS' CONFERENCE, MENDOCINO, CA
Gordon Warnock—Fuse Literary
AUGUST 7-9: HIPPOCAMP CREATIVE NONFICTION CONFERENCE, LANCASTER, PA
Mackenzie Brady—New Leaf Literary & Media
AUGUST 7-9: WILLAMETTE WRITERS CONFERENCE, PORTLAND, OR
Annie Bomke—Annie Bomke Literary Agency
Lucy Carson—The Friedrich Agency
Ayanna Coleman—Quill Shift Literary Agency
Allison Devereux—Wolf Literary Services, LLC
Susan Finesman—Fine Literary Management

Genevieve Gagne-Hawes—Writers House
Saritza Hernández—Corvisiero Literary Agency
Marie Lamba—The Jennifer De Chiara Literary Agency
Katie Reed—Andrea Hurst Agency
Angela Rinaldi—Rinaldi Literary Agency
Susan Schulman—Susan Schulman Literary Agency

Gordon Warnock—Fuse Literary
AUGUST 14-16: WHEN WORLDS COLLIDE, DELTA CALGARY SOUTH, CALGARY, ALBERTA, CANADA
Sally Harding—The Cooke Agency
AUGUST 15: UNICORN WRITERS CONFERENCE, PURCHASE, NY
Emily Keyes—Fuse Literary
Elizabeth Copps—Maria Carvainis Agency, Inc.

Allison Devereux—Wolf Literary Services, LLC
Rachael Dugas—Talcott Notch Literary Services
Rachel Eckstrom—Irene Goodman Literary Agency
Jacqueline Flynn—Joelle Delbourgo Associates, Inc.
Stephen Fraser—The Jennifer De Chiara Literary Agency
Hannah Bowman Gordon—Foundry Literary + Media
Christina Hogrebe—Jane Rotrosen Agency
Carrie Howland—Donadio & Olson, Inc.

Andy Kifer—The Gernert Company
Katie Kotchman—Don Congdon Associates, Inc.
Gina Maccoby—Maccoby Literary Agency
Gina Panettieri—Talcott Notch Literary Services, LLC
Saba Sulaiman—Talcott Notch Literary Services, LLC
Laura Blake Peterson—Curtis Brown LTD
Jessica Regel—Foundry Literary + Media

John Rudolph—Dystel & Goderich Literary Management
Eddie Schneider—JABberwocky Literary Agency, Inc.
Sarah E. Younger—Nancy Yost Literary Agency
SEPTEMBER 11-15: ROCKY MOUNTAIN FICTION WRITERS, WESTMINSTER, CO
Danielle Burby—Hannigan Salky Getzler Agency
Carrie Howland—Donadio and Olson, Inc.

Emily Keyes—Fuse Literary
Melissa Jeglinski—The Knight Agency
SEPTEMBER 12: MICHIGAN WRITERS' WORKSHOP, DETROIT, MI
Mark Gottlieb—Trident Media
Amanda Luedeke—MacGregor Literary
Alice Speilburg—Speilburg Literary
Brent Taylor—TriadaUS Literary Agency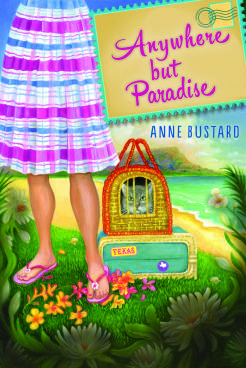 SEPTEMBER 18: SCBWI DAKOTAS CONFERENCE, FARGO, ND
Kate Testerman—KT Literary
SEPTEMBER 18-19: SCBWI OHIO NORTH CONFERENCE, CLEVELAND, OH
Marie Lamba—Jennifer De Chiara Literary Agency
Jodell Sadler—Sadler Children's Literary
September 18-20: SCBWI MIDSOUTH FALL CONFERENCE, FRANKLIN, TN

Cate Hart—Corvisiero Literary Agency
Lauren MacLeod—The Strothman Agency
Brooks Sherman—The Bent Agency
Rick Margolis—Rising Bear Literary Agency
SEPTEMBER 18-20: CENTRAL COAST WRITERS' CONFERENCE, SAN LUIS OBISPO, CA
Sara Sciuto—Fuse Literary
SEPTEMBER 19: SCBWI INLAND NORTHWEST, SPOKANE, WA

John Cusick–Greenhouse Literary
September 19-20: ALASKA WRITERS GUILD/SCBWI CONFERENCE, ANCHORAGE, AK
Danielle Smith–Red Fox Literary
Laurie McLean–Fuse Literary
SEPTEMBER 25-26: RIDGEFIELD WRITERS CONFERENCE, RIDGEFIELD, CT
Emily Keyes—Fuse Literary

Jessica Negron—Talcott Notch Literary Services
Diana Finch—Diana Finch Literary Agency
SEPTEMBER 25-27: SCBWI CAROLINAS FALL CONFERENCE, CHARLOTTE, NC
Minju Chang—BookStop Literary Agency
Miriam Altshuler—Miriam Altshuler Literary Agency
Adriana Dominguez—Full Circle Literary
SEPTEMBER 25-27: A WEEKEND FOR WORDS, LOS ANGELES, CA

Marisa Corvisiero—Corvisiero Literary Agency
Sara Sciuto—Fuse Literary
OCTOBER 2-4: PACIFIC COAST CHILDREN'S WRITERS NOVEL WORKSHOP & RETREAT, SANTA CRUZ, CA
Stephen Barr—Writers House
OCTOBER 2-4: SCBWI FALL FUSION CONFERENCE, RENO, NV
Gordon Warnock—Fuse Literary
October 3: 4th ANNUAL COMADRES AND COMPADRES LATINO WRITERS CONFERENCE, NEW YORK, NY

Regina Brooks—Serendipity Literary Agency
Dawn Michelle Hardy—Serendipity Literary Agency
Linda Camacho—Prospect Agency
Pablo De La Vega—Indent Literary Agency
Adriana Dominguez—Full Circle Literary
Diane Stockwell—Globo Libros Literary Management
OCTOBER 8-11: NEW YORK COMIC CON, NEW YORK, NY
Emily Keyes—Fuse Literary
More TBA
OCTOBER 9: SAN DIEGO WRITERS CONFERENCE, SAN DIEGO, CA
Paul S. Levine—Paul S. Levine Literary
Courtney Miller-Callihan—Sanford J. Greenburger Associates

Taylor Martindale—Full Circle Literary
Patricia Nelson—Marsal Lyon Literary Agency
Jennifer Azantian—Azantian Literary
OCTOBER 9-11: WORDWAVE, SOUTH LAKE TAHOE, CA
Gordon Warnock—Fuse Literary
OCTOBER 10: THE WRITING CONFERENCE OF LOS ANGELES, LOS ANGELES, CA

Paul S. Levine—Paul S. Levine Literary
Jamie Weiss Chilton—Andrea Brown Literary Agency
Ken Sherman—Ken Sherman & Associates
Nephele Tempest—The Knight Agency
Patricia Nelson—Marsal Lyon Literary Agency
Valerie Noble—Donaghy Literary
Eve Porinchak—Jill Corcoran Literary
OCTOBER 10: SCBWI OKLAHOMA FALL CONFERNECE, OK

Christa Heschke—Macintosh & Otis
OCTOBER 15-18: FLORIDA WRITERS' ASSOCIATION, ALTAMONTE SPRINGS, FL
Carly Watters—PS Literary Agency
Janell Walden Agyeman—Marie Brown Associates
Saritza Hernandez—Corvisiero Literary Agency
Laura Zats—Red Sofa Literary
OCTOBER 16-17: SCBWI SOUTHERN BREEZE CONFERENCE, BIRMINGHAM, AL

Rubin Pfeffer—Rubin Pfeffer Content
More TBA
OCTOBER 16-18: JAMES RIVER WRITER'S CONFERENCE, RICHMOND, VA
Rebecca Podos—Rees Literary Agency
Linda Camacho—Prospect Agency
Heather Flaherty—The Bent Agency
Beth Phelan—The Bent Agency
OCTOBER 17: RUTGERS ONE-ON-ONE PLUS, NEW BRUNSWICK, NJ
Applications Closed
OCTOBER 17: CenCal SCBWI Writers' Day, THOUSAND OAKS, CA
John Cusick—Folio Literary Management
OCTOBER 23-24: SCBWI ATLANTIC FALL CONFERENCE, DULLES, VA
TBA
OCTOBER 23-25: SURREY INTERNATIONAL WRITERS' CONFERENCE, SURREY, BC, CANADA

Laura Bradford—Bradford Literary Agency
Naomi Davis—Inklings Literary Agency
Laurie McLean—Fuse Literary
Patricia Nelson—Marsal Lyon Literary Agency
Beth Phelan—The Bent Agency
Elaine Spencer—The Knight Agency
Nephele Tempest—The Knight Agency
OCTOBER 24: THE INDIANA WRITING WORKSHOP, INDIANAPOLIS, IN
Alice Speilburg—Speilburg Literary
Amanda Luedeke—MacGregor Literary
Laura Crockett—TriadaUS Literary Agency
October 25: AGENT DAY, AMSTERDAM, THE NETHERLANDS

Clare Wallace—Darley Anderson Agency
Neeltje Smitskamp—Marianne Schönbach Literary Agency
NOVEMBER 6-8: SCBWI KANSAS CONFERENCE, OVERLAND PARK, KS
John Cusick—Folio Literary Management

Deborah Warren—East/West Literary Agency, LLC
NOVEMBER 7: SCBWI WESTERN PA FALL CONFERENCE, PITTSBURG, PA
Ammi-Joan Paquette—Erin Murphy Literary Agency
Alexandra Penfold—Upstart Crow Literary
NOVEMBER 13: CONNECTICUT WRITING WORKSHOP, HARTFORD, CT
Kimiko Nakamura—Dee Mura Literary

Kaylee Davis—Dee Mura Literary
Lane Heymont—The Seymour Agency
Penny Moore—FinePrint Literary Management
NOVEMBER 14: BAYOU WRITERS' CONFERENCE, LAKE CHARLES, LA
Gordon Warnock—Fuse Literary

Info TBA
NOVEMBER 14: BOSTON WRITING WORKSHOP, BOSTON, MA
Lane Heymont—The Seymour Agency
Kimiko Nakamura—Dee Mura Literary
Kaylee Davis—Dee Mura Literary
Rubin Pfeffer—Ruben Pfeffer Content
Ann Collette—Rees Literary Agency

Lana Popovic—Chalberg & Sussman
Amaryah Orenstein—GO Literary
NOVEMBER 21-22: SCBWI-BI NEW READERS AHOY! CREATING STORIES TO TREASURE, WINCHESTER, HAMPSHIRE, ENGLAND

Amber Caravéo—Skylark Literary

Julia Churchill—A.M.Heath
Gemma Cooper—The Bent Agency
Penny Holroyde—Penny Holroyde
Felicity Trew—Caroline Sheldon Agency
2015: BOOK PASSAGE CHILDREN'S WRITERS' & ILLUSTRATORS' CONFERENCE, CORTE MADERA, CA

TBA
2016 Writers' Conferences
FEBRUARY 4-6: PUBWEST 2016, SANTA FE, NM
TBA
FEBRUARY 11-14: SAN FRANCISCO WRITERS CONFERENCE, SAN FRANCISCO, CA
TBA
FEBRUARY 12-15: SOUTHERN CALIFORNIA WRITERS CONFERENCE, SAN DIEGO, CA
TBA
FEBRUARY 19: ALABAMA "GET PUBLISHED" WRITERS CONFERENCEl, BIRMINGHAM, AL

Julie Gwinn—The Seymour Agency
Kurestin Armada—PS Literary Agency
Veronica Park—Corvisiero Literary Agency
Lauren MacLeod—The Strothman Agency
FEBRUARY 20: ATLANTA WRITING WORKSHOP, ATLANTA, GA
Kurestin Armada—PS Literary Agency
Veronica Park—Corvisiero Literary Agency

Pamela Harty—The Knight Agency
Sally Apokedak—The Leslie H. Stobbe Literary Agency
MARCH 11-13: LOVE IS MURDER CONFERENCE, CHICAGO, IL
TBA
MARCH 25-26: FLORIDA WRITING WORKSHOPS, TAMPA, FL
Lucienne Diver—The Knight Agency
Marlene Stringer—Stringer Literary Agency

Nicole Resciniti—The Seymour Agency
Saritza Hernandez—Corvisiero Literary Agency
Amanda Leuck—Spencerhill Associates
MARCH 25-26: FLORIDA WRITING WORKSHPS, FORT LAUDERDALE, FL
Nicole Resciniti—The Seymour Agency
Kurestin Armada—PS Literary Agency
APRIL 15-17: PIKES PEAK WRITERS' CONFERENCE, COLORADO SPRINGS, C0

TBA
APRIL 28-30: LAS VEGAS WRITERS' CONFERENCE, LAS VEGAS, NV
TBA
JUNE 19-20: CREATE SOMETHING MAGICAL LIBERTY STATES FICTION WRITERS CONFERENCE, ISELIN, NJ
TBA
July 17-20: SCBWI Sydney Conference, Sydney, Australia
TBA
Registration opens December 2015
JULY TBA: DESERT NIGHT, RISING STARS, PHOENIX, AZ